Fully Integrated

Solutions
Modern hydraulics applications require robust fluid connector solutions with guaranteed long lasting performance. To that end, Manuli Hydraulics offers a complete range of hoses, fittings and assembly equipment which are designed to work seamlessly together. This harmonised approach allows us to guarantee the quality and performance of hose assemblies in a way that our competitors simply cannot match.
From design to manufacture and assembly, our commitment to this unified philosophy makes us the global leader in providing integrated solutions for hydraulic connector applications.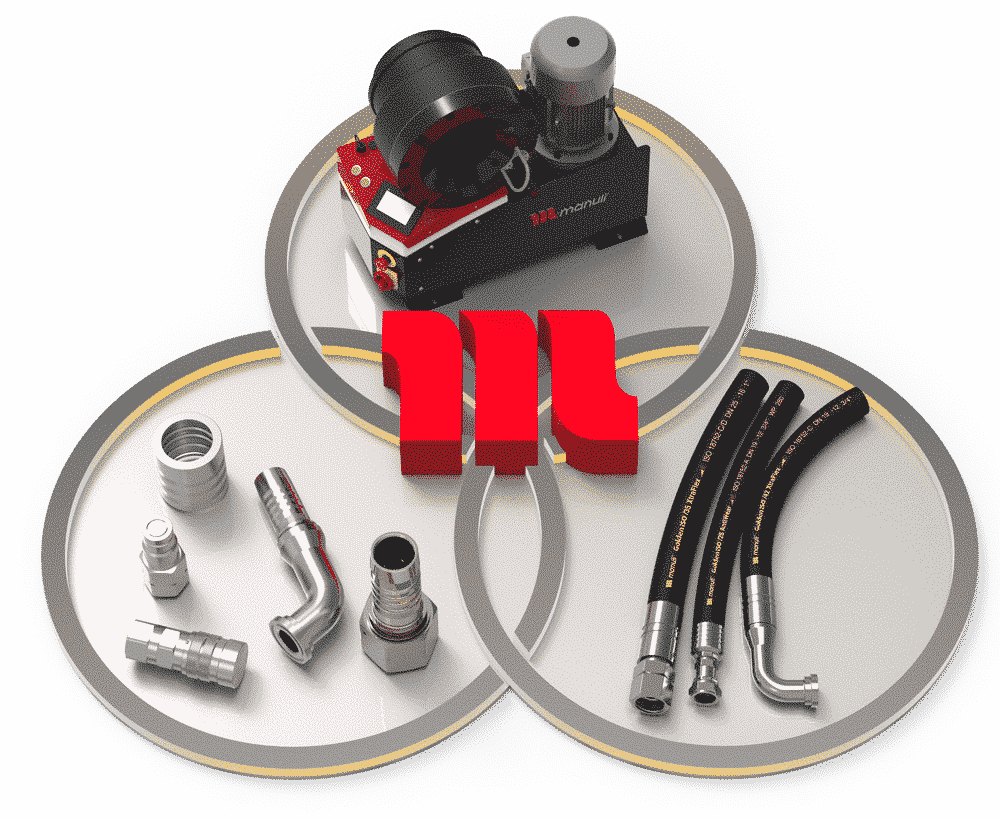 The Manuli Hydraulics assembly equipment range covers all stages of the hose assembly process, providing a "start to finish" portfolio that allows us to supply equipment to any assembler, regardless of operation size, hose type and location.
If you are an existing Manuli Assembly Machines customer why not register your machine to receive a host of additional benefits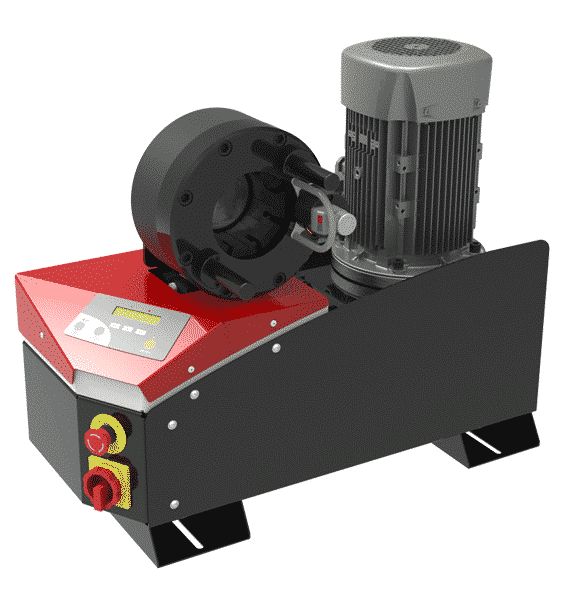 CRIMPING

 MACHINES


Manuli Hydraulics crimping machines come in a variety of sizes and capacities, making them ideal for everything from one-off, small bore maintenance jobs, to full scale assembly production operations.
CUTTING

 MACHINES

Our dedicated range of hose cutting machines have been developed to be safe, efficient and produce a high-quality of cut through even the toughest hose structures. With a selection of cutting disc styles available, there's no job that our cutting machines can't cope with.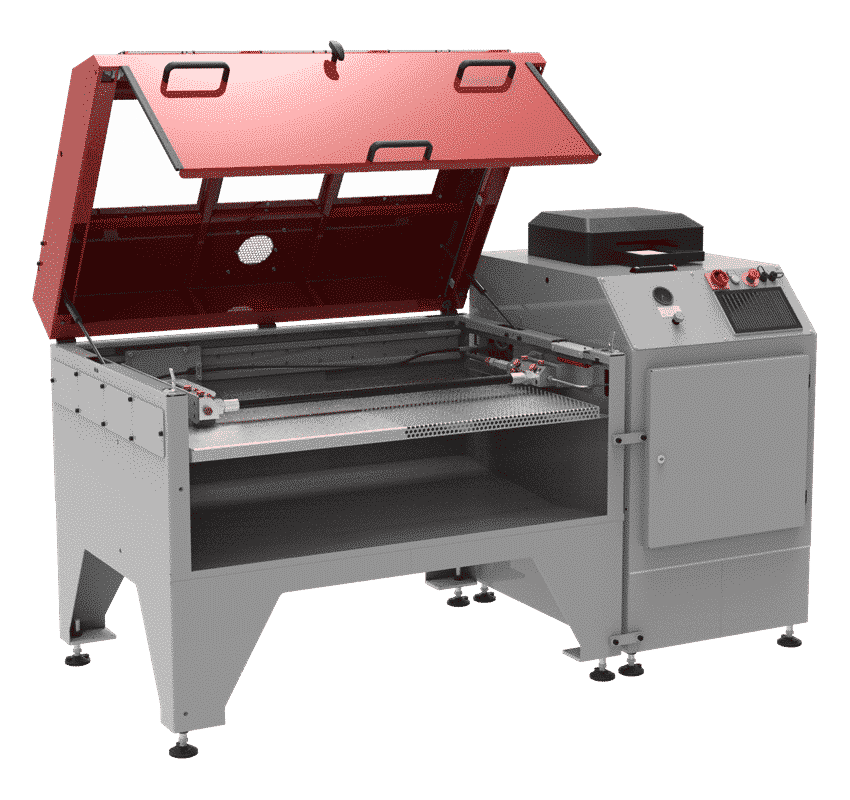 TEST

 BENCHES


Designed to apply proof-pressure testing to assembled hoses, our test benches allow you to test and certify hose assemblies up to 2,000 bar.
INSERT PUSHING

 MACHINE


Struggling to get those larger bore fittings into the hose? Our insert pushing equipment takes the effort and uncertainty out of building hose assemblies by making sure that fittings are fully inserted prior to crimping.
ANCILLARY
EQUIPMENT
Manuli also offers a full range of accessories and spare parts for your hose assembly operations. We can supply everything from hose decoilers to replacement skiving blades and everything in-between.
Contact your local Manuli Representative now to find out more
Download the Manuli Hydraulics Assembly Machines Catalogue now
Manuli Hydraulics offers a wide variety of assembly equipment, suitable for all manner of maintenance and production environments. In order to simplify the process of selecting the right machines for the job, we offer a range of modules composed of specifically selected equipment and dedicated to various workshop types.
Download the Manuli Hydraulics Assembly Machines Catalogue now
The SCS program by Manuli Hydraulics is designed to error-proof the process of crimping hose assemblies. Pre-programmed with the entire Manuli hose assembly and crimping database, SCS knows which components should be assembled to which hose type; which die set should be installed; and what the final crimp diameter should be.
Large OEM hose assembly productions in particular, require increasingly high quality standards from suppliers. They need proven and certified systems and processes with measurable and repeatable parameters.
SCS is the answer.
Additionally, SCS creates and maintains a database of your assembling activities (including logs of recurrent and customised assemblies), recording the related control and custom parameters as well as personalized solutions.
SCS also provides an immediate alert for possible mistakes in production (eg: an incorrectly inserted fitting or an incomplete crimping operation). Mistakes are immediately detected and rejected by the system, minimising the possibility of the incorrect component being supplied to a customer.
SCS is available on all Manuli Hydraulics stand type crimp machines as well as on relevant new benchtop models. 
SCS provides:

Download the Manuli Hydraulics Assembly Machines Catalogue now