HIGH & LOW PRESSURE MATERIAL CONVEYING
Throughout its history Manuli Hydraulics has developed some of the most innovative and high performing hose products available on the market. In the majority of cases these were intended for high pressure hydraulics, however, occasionally we would develop a hose product that was intended for a more diverse purpose. Over the years the number of these non-hydraulic hoses has increased, alongside our knowledge and experience of these other markets.
This has ultimately led us to a point where these products are no-longer considered "specials", but instead are a significant and important part of the Manuli Hydraulics portfolio. Thus the Manuli Conveyors LP & HP Unit was conceived.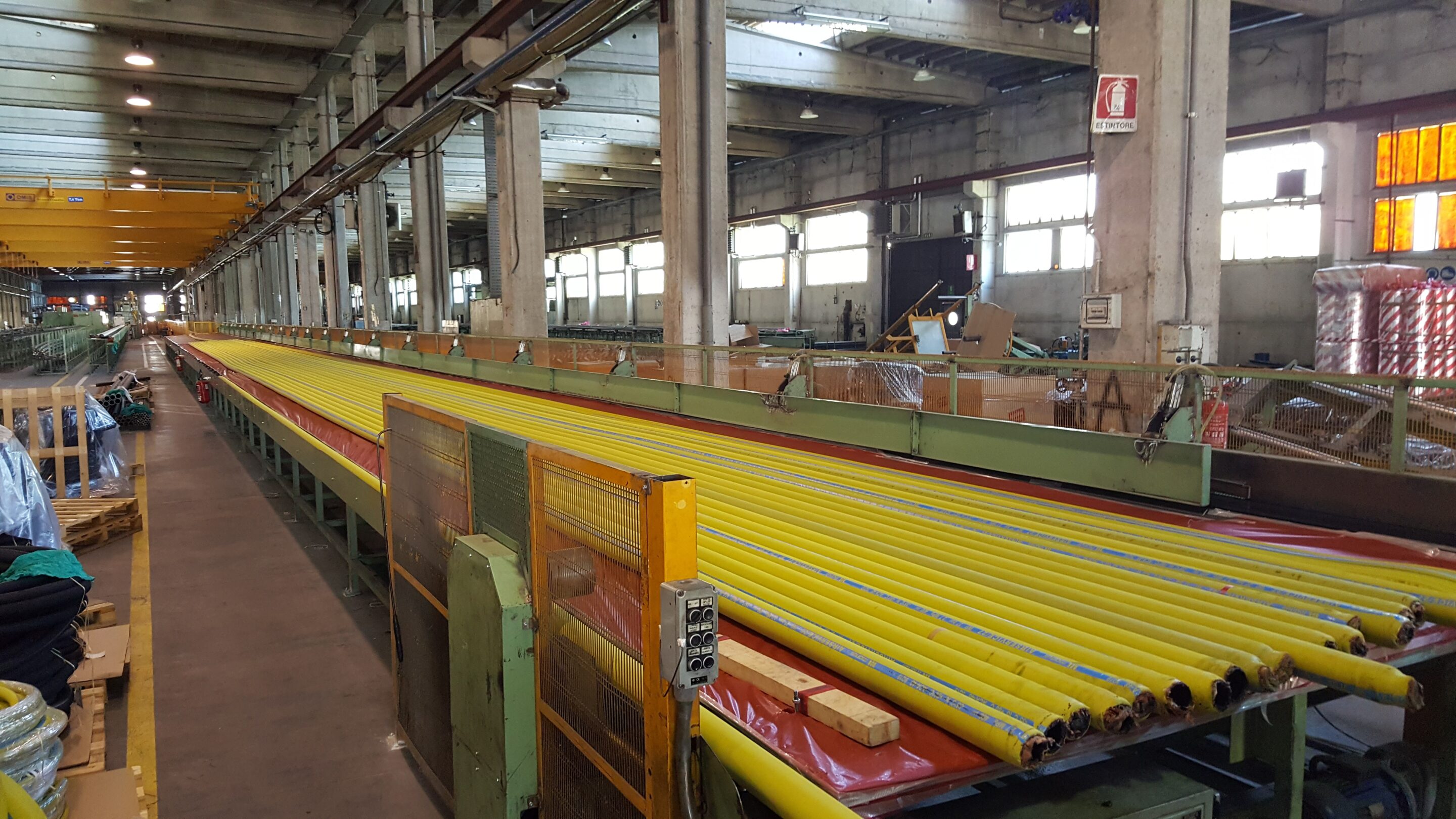 This Unit therefore concerns itself with products dedicated to the conveyance of many non-hydraulic fluids and dry materials such as:
• Air, water & steam
• Fuel
• Chemicals
• Food & beverages
• Abrasives
Manuli Conveyors LP & HP also concerns itself with specialist hoses and fittings designed for the Oil & Gas drilling industry including:
• Rotary and vibrator hoses
• BOP hoses
• Grease hoses
• Cement hoses
• Motion compensator hoses
• Bulk materials transfer hoses
Over the years the Manuli Hydraulics portfolio of hydraulic hoses has grown from a few products into a huge range with thousands of individual references. The institutional knowledge and experience gained during the development of a product range this large and diverse has given us an insight into the requirements of many other non-hydraulic applications which use reinforced rubber hose products. In the past we have made several tentative forays into some of these non-hydraulic applications, each time proving that our expertise in high pressure hydraulic hose design is not only transferrable, but also allows us a unique perspective of the requirements of these applications which is often missing from the more established hose manufacturers.
In the present, Manuli is no longer thought of as a newcomer in many non-hydraulic hose applications; we have however retained our curiosity and willingness to buck the established norms, and as a result our non-hydraulic products are now widely recognised as some of the highest performing and most reliable on the market.
INDUSTRIAL

HOSE SOLUTIONS
The Manuli Conveyors LP & HP Unit supplies hose solutions to a wide range of industry sectors for a broad range of specific applications. Our product range covers most of the commonly requested industrial hose types, as well as a few of the more esoteric and specialised hose types.

AIR, WATER & STEAM HOSES
The possible applications for air, water and steam hoses are many and varied; from mining and shipyard applications, to snow guns, fire suppression and pneumatics. Supporting such a wide range of possible uses requires a similarly varied and versatile range of hoses and the Manuli Conveyors LP & HP air, water and steam hoses range has exactly that.
Our range consists of 10 individual product familites with more than 120 individual hose references, each designed and manufactured in line with our stringent quality procedures and conforming to the highest industrial norms where applicable.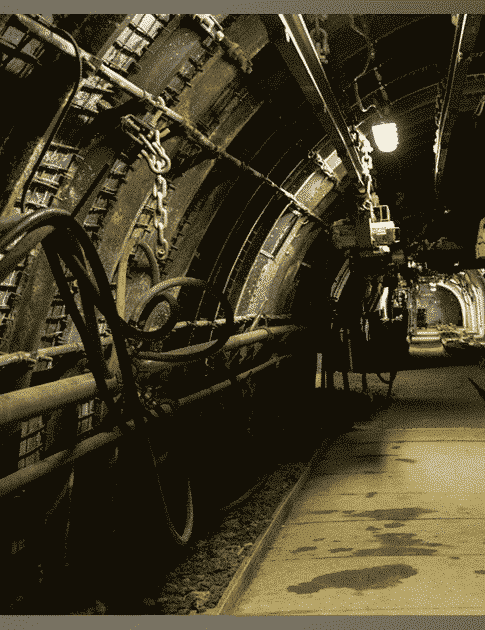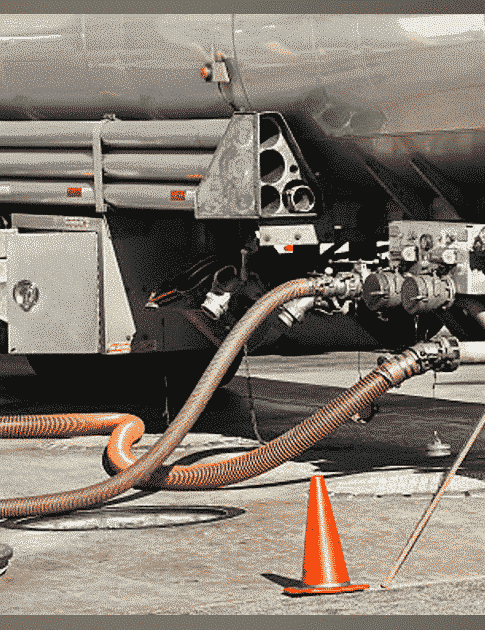 ANTI-STATIC FUEL HOSES
The conveying of fuel is fraught with potential dangers, not least of which is the potential for ignition of the fuel due to the build-up of static electricity. This build-up of static is caused by the action of the fuel moving against a non-conductive surface, such as the inside of a pipe or hose, causing it to lose electrons and become positively charged. When the fuel flow reaches a point where grounding is possible it can discharge itself against this point. If this occurs at a point where there is sufficient oxygen present, such as at the mouth of the hose, then it can cause ignition – with unsurprisingly disasterous results!

All Manuli fuel conveying hoses are designed to ensure that this does not happen, by their use of conductive tube polymers and strategically located grounding wires along the full length of the hose. So whether it's for cars, trucks, tankers, aircraft or anything in-between, Manuli Conveyors LP & HP have an anti-static fuel hose to suit your needs.
CHEMICAL HOSES
Hoses for conveying organic and inorganic liquid chemicals are found in multiple industries from pharmaceuticals to food. There are three key properties that are typically required of these hoses.
First and foremost is the appropriate compatibility of the tube material with the fluid being conveyed. For this reason the inner tube of chemical conveying hoses is usually made from a suitably chemically resistant polymer such as EPDM, FKM, FEP or UHMWPE. The use of these polymers maximises the service life of the hose when used with appropriate fluids, as well as ensuring that the fluid is not itself contaminated by the tube material.
Also, as the hoses will be used in an environment where many aggressive chemicals may be encountered, it is important for the hose covers to also have a high level of chemical resistance.
Finally, in many applications the fluid being conveyed may also be highly flammable so, as with fuel hoses, in these cases it is necessary to have anti-static properties built directly into the hose design to prevent accidents.
The Manuli Conveyors LP & HP CHEMKING range offers chemical hoses that check all these boxes; from hoses designed specifically for use with highly aggressive chemicals in high concentrations, to hoses certified to the highest EN 12115 : 2011 standards making them suitable for use with explosive mixtures in chemically hazardous environments.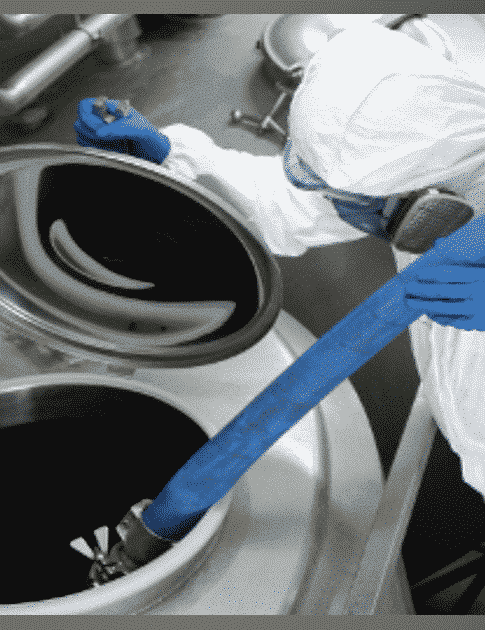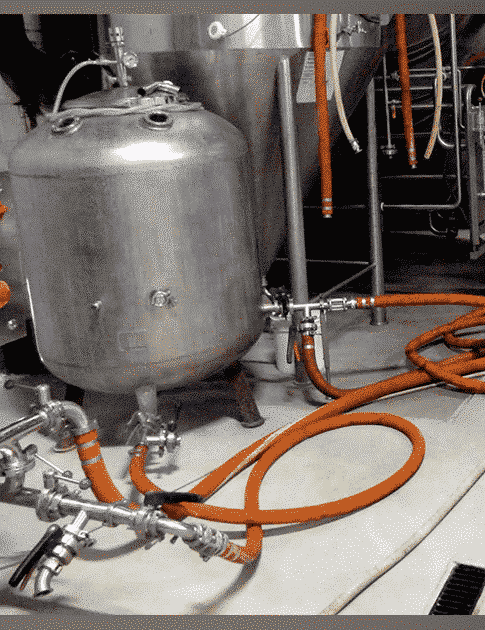 FOOD & BEVERAGE HOSES
Ease of sterilisation, taste- and odour-free inner-tube materials and the need for zero physical contamination characterise the key requirements for food conveying hoses. Whether it's the transfer of alcoholic beverages, fatty liquids or dry foodstuffs, such as rice, sugar, seeds etc., the standards applicable to food grade hoses are some of the most stringent and strictly enforced across all industries. In an industry where a single mistake can have far reaching consequences, the safety characteristics, reliability and overall quality of the hoses used cannot be left to chance.
Manuli Conveyors LP & HP offers a selection of food grade hoses which are all certified to the relevant FDA and European standards required for their respective payloads. In addition, every single Manuli food grade hose is guaranteed ADI-free – meaning that they cannot transmit Prion diseases such as Bovine Spongiform Encephalopathy (BSE)  and Transmissible Spongiform Encephalopathy (TSE) – and phthalate-free.
ABRASIVE HOSES
Whether it's for sandblasting, reverse-cycle drilling, plaster spraying or high pressure concrete pumping, the need to convey abrasive fluids is diverse and highly demanding. Add to that the additional demands of conveying dry materials such as sand, gravel and cement, and it is easy to see why there is no such thing as a one-size-fits-all solution when it comes to conveying abrasive materials.
With working pressures up to 100 bar the Manuli Conveyors LP & HP range of abrasive material hoses covers a wide range of applications. Each of our hoses is designed with a highly abrasion resistant tube to ensure maximum durability and service life and we also offer anti-static / earth-bonded options for safe conveyance of dry materials.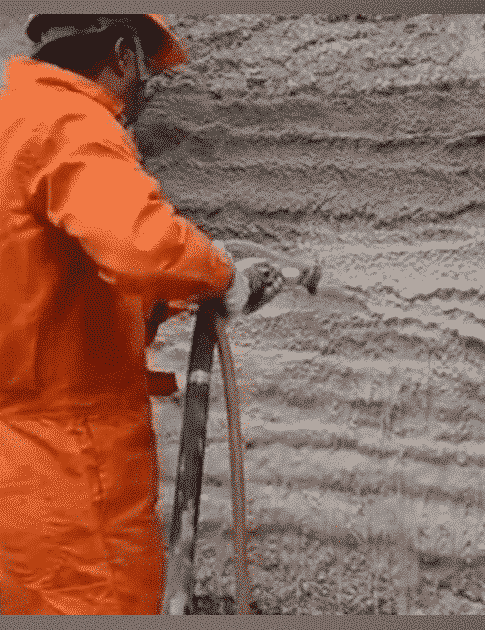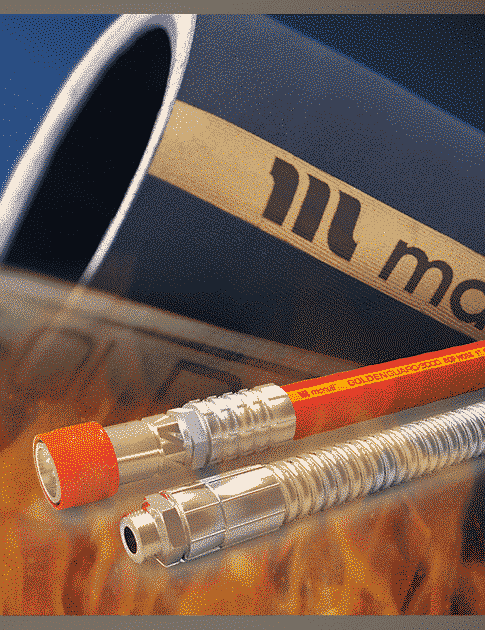 OIL & GAS HOSES
The oil & gas drilling industry is one of the toughest and most heavily regulated industries in the modern world. A single defect, oversight or mistake can have disastrous results both with regards loss of human life and on an ecological level.
At Manuli Conveyors LP & HP we aim to drive value into the customers' drilling processes, whilst providing products that can be depended on in the most demanding circumstances. With a dedicated team of design engineers and knowledgeable sales representatives, we are fully geared to ensuring that the customers' precise needs are met with reliable, durable and innovative solutions. Our drilling products manufacturing and assembly facilities operate a quality assurance system which is fully compliant with API Q1 (9th Edition) requirements, and which allows us to exercise complete control of all aspects of the hose assembly build and validation process, as well as being licensed to apply the API 7K monogram.